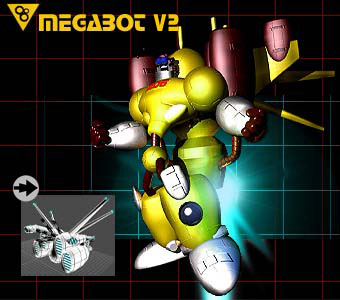 This unit is created by upgrading a basic MegaBot with the Type 9 HyperBooster.
The Megabot v2 retains the tried and true combat performance of the workhorse v1, while traversing interstellar distances at a much greater speed. The extra maneuverability also increases its defense slightly.
Adding the G-21 Arc Cannon upgrades this unit to the fearsome MegaBot v3.