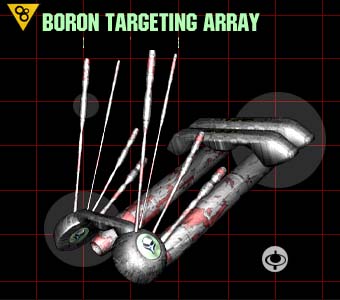 This powerful combat communications system upgrades v2 Boron buggies to the v3 version, letting them act as high-bandwidth real-time scout units for Thirus Saucers. Targeting data transmitted from the surface by Boron pilots is encoded for Thirus use only, to avoid enemy signal tapping. This makes the saucers dramatically more effective in offensive operations. The Recon Buggy's own combat ability is significantly enhanced, as well.

This package upgrades the Boron Recon Buggy v2 to the Boron Recon Buggy v3.

All Thirus Saucers at the same world as a friendly Recon Buggy v3 get twice as many attacks.