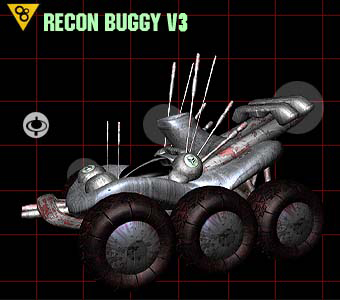 This unit is created by upgrading a Boron Recon Buggy v2 with the Boron Targeting Array.
These upgraded buggies have much more firepower, and dramatically enhance Thirus Saucer combat performance as well.

All Thirus Saucers at the same world as a friendly Boron Recon Buggy v3 get twice as many attacks.