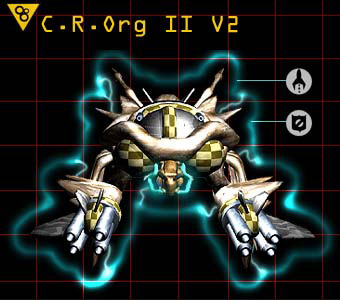 This unit is created by upgrading a basic C.R. Org II with the TK Helmet.
The installation of this psychotronic technology enables the C.R. Org II to better integrate its sub-brains, allowing it to perform more combat actions at once, and prepares the way for later enhancements.
Adding the Acid Incinerator Cannon upgrades this unit to the C.R. Org II v3.