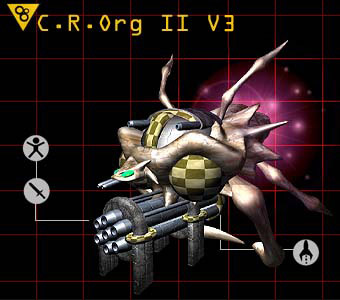 This unit is created by upgrading a C.R. Org II v2 with the Acid Incinerator Cannon.
A C.R. Org II equipped with this enhancement dissolves its enemies with rapid-fire sprays of corrosive inversion rounds. The cries of melting populations, broadcast on galactic news, have brought the morality of this terrible weapon into question, especially by those not possessing their own.
Adding the DNA Inversion Implant upgrades this unit to the C.R. Org II v4.