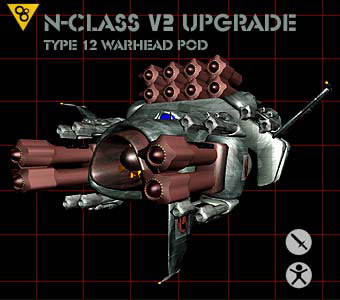 This unit is created by upgrading a basic N-Class Battleship with the Type 12 Warhead Pod.
"From the dark skies the VaT'ak warships came, and when they let loose their rage, countless swarms of warheads filled my view. I knew doom was upon us."
- Nirino Vismenta, Chronicler of the TK War of 281
Adding the Blood 99 Turret upgrades this unit to the N-Class Battle Station v3.