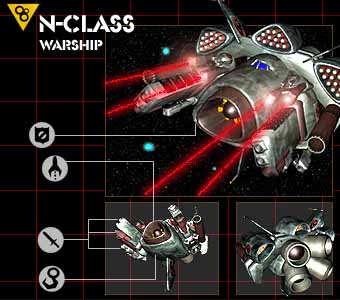 The N-Class battleship is armed with every weapon in the VaT'ak arsenal. Its large cargo capacity, heavy armor, and relatively simple design make the N-Class the center of many interplanetary strike forces.

Adding the Type 12 Warhead Pod upgrades this unit to the N-Class Battleship v2.

The VaT'ak can build the N-Class Battleship for 550 CPX.