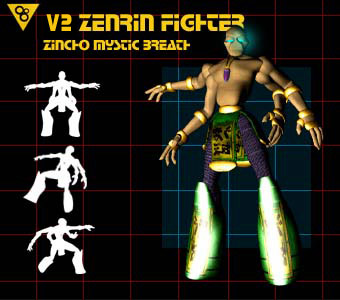 This unit is created by upgrading the Zenrin War Monk with ZinCho Mystic Breath.
At this level of training, the Zenrin Fighter is still no more potent in combat than a single tank or starfighter, but his quiet presence brings peace of mind to the masses.
Training in DinChoFu Stealth Arts upgrades this fighter to the Zenrin Warrior v3.